Everyone loves a good Christmas film and everyone has their favourites. In my mind I had my top five until I started with this list and thought about it properly. What about The Grinch, The Muppet Christmas Carol, Arthur Christmas, The Holiday, A Christmas Carol, Santa Clause... I didn't realise there were so many! Why are there so many?! I did manage to come up with my top five. Then that made me want to have a Christmas move marathon with hot chocolate and mince pies, and I don't even like mince pies!!
5. The Snowman.
Yes I see you rolling your eyes! I don't care. It's not Christmas without watching the Snowman. This film has been around at Christmas since I can remember and I think that's why I love it so much, it reminds me of my childhood. The singing, the boy in his Grandad pyjamas and the snowman with his hat. I love everything about this film. It's so cute!!
4. Elf.
What is a Christmas movie list without Elf?! I haven't even seen this film yet this year, but this is another film I have seen every Christmas for as long as I can remember! An elf, New York snow and Christmas magic. What more could you want from a Christmas film?!
3. Love Actually.
What a cute, warm film! This is the sort of movie to watch whilst curled up on the sofa in a onesie, with a hot chocolate and a blanket. This film captures Christmas in London which makes me want to live there, and it has Hugh Grant in. Need I say more?
2. Home Alone.
I have watched this film every Christmas since I can remember. Perhaps this is why I love it so much. A cute little boy left home alone, snow, big empty house, burglars and the boy getting back at the burglars. I think everyone must love Home Alone!!
1. The Nightmare Before Christmas.
Is it a Christmas film? Is it a Halloween film? Who cares. It's a brilliant film and my favourite. First of all the main character is a 'skellington' I mean, that captured my attention firstly. Then there's the animation and the singing, I love all of the songs. Then there's phrases like 'And since I am dead, I can take off my head'. Then there's Sally. I just love the whole film!!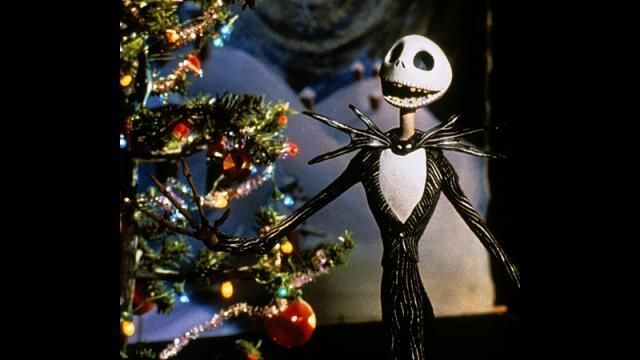 What is your favourite Christmas film?