May be a little bit late in posting this.  But nevertheless, here we go.  It took me ages to upload the photos.  Oops.
For me Reading Festival signals the end of festival season.  It is the last festival of the summer that I usually attend, and it means that autumn is coming.  I have been to Reading Festival numerous times, and each time I come back, feeling like I cannot wait until the festival next year.
On the way to Reading Festival... the cleanest we would be all week!
This year I was super excited as I didn't get to show my presence at last years Reading Festival and I missed it!  I went with 1 friend and we had early bird tickets.  I had never bought an early bird ticket before.  But having a regular festival weekend camping ticket means waking up ridiculously early on the Thursday to get down to Reading for the morning to secure a good camping spot that isn't drowning in mud.  Having now experienced an early bird ticket, I can safely say that I would get this every time from now on.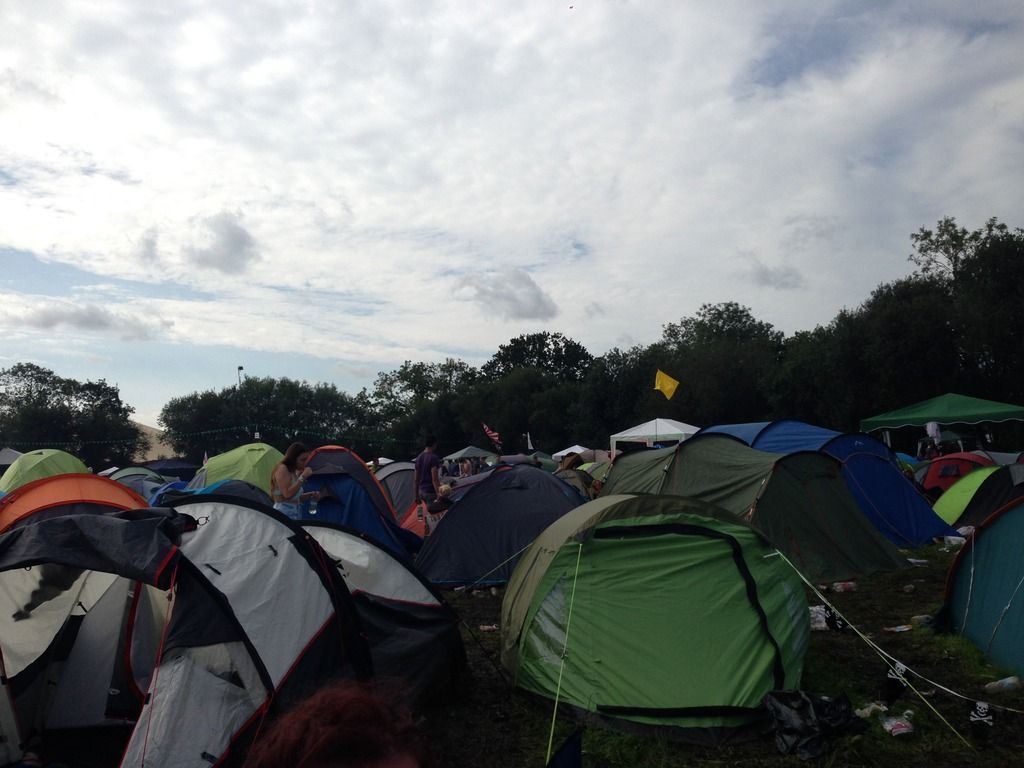 Our home for nearly a week.
It should only take less than two hours to get to Reading from my home, so at 2.30PM we set off... and didn't arrive in the camp site with all out luggage until 9PM! Yes, that's right.  It took us 6 hours in the car due to traffic.  We couldn't believe it!! We were so frustrated by the time we got there we just wanted to crack open a can and chill out.  However we had to choose a camping area to set up the tent, we already had a camping area in mind so we headed to green camping area.  We then had the challenge of choosing a good spot and setting up the tent, however it was dark, so this involved stamping around the soggy ground to see which was the least soggy and then making good use of the head torch to set up the tent.
After this mishap, everything was fine.  We woke up the next day to sun.  Then rain. Then sun.  We were incredibly lucky with the weather for the whole weekend.  It did rain, and the place pretty much turned into a mud bath at some points, but there was a good bit of sunshine and dry weather too.  I have previously been to festivals where it has rained non stop.  During this festival I tanned... a lot!!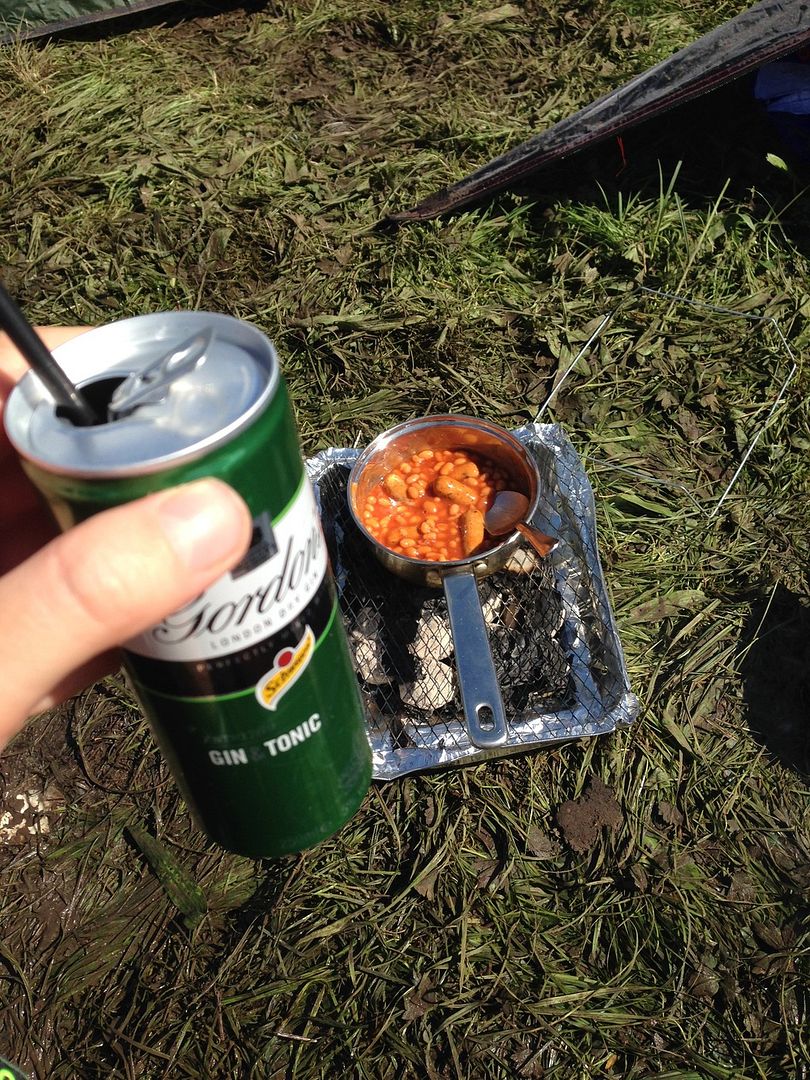 Gin and beans for breakfast!