My prolonged silence doesn't mean that I have abandoned or forgotten this blog. I moved house at the end of May and haven't had any internet. In fact I still don't have any internet. I may be borrowing the neighbour's. Ooops. But I get my own in two weeks. Yay! Then I can start this up properly again.
Anyway, this is something that I have been dying to share for ages. Back in May I went to
Slam Dunk Festival
in Hatfield (London). I hadn't been to this festival in years, and it was where I used to attend university, so I was super excited.
It was a cracking line up and the official start of my festival season.
We arrived in the afternoon and the first band we caught were PVRIS. They are not a band I would have chosen to see, we just happened to be walking past, heard the music, and stopped for the rest of the set. I was pleasantly surprised, and it was a great start to my festival.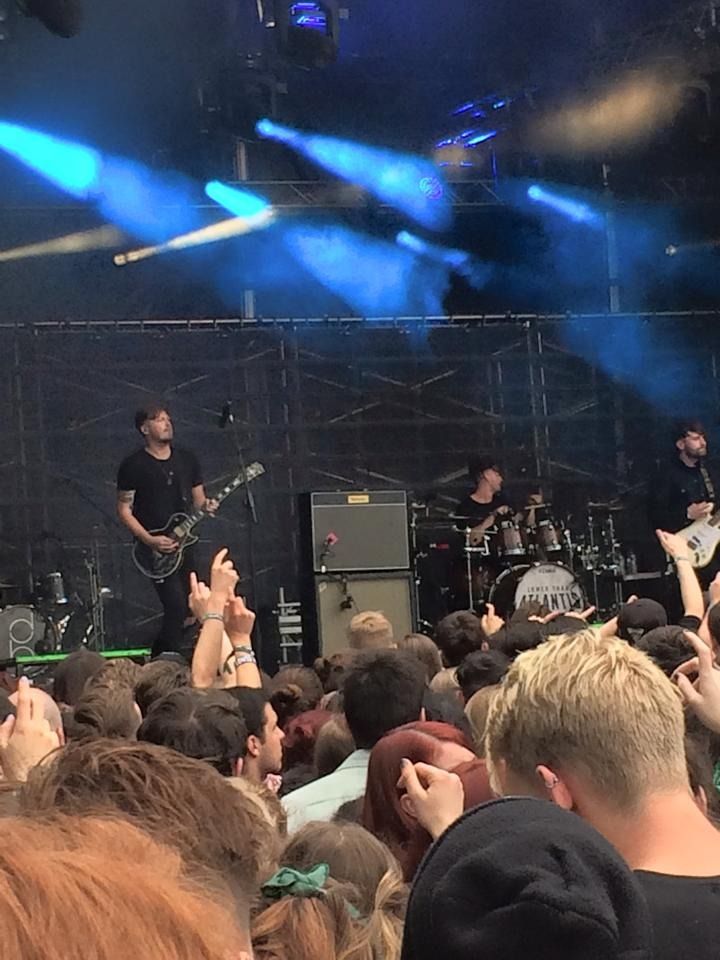 Lower Than Atlantis.
We then went on to see We Are The Ocean, Cartel, Goldfinger and Taking Back Sunday. Another band I was surprised by were Lower Than Atlantis. I had heard them on the radio before so thought I would check them out and they were brilliant, I would definitely see them again. Goldfinger did not disappoint, as usual, either.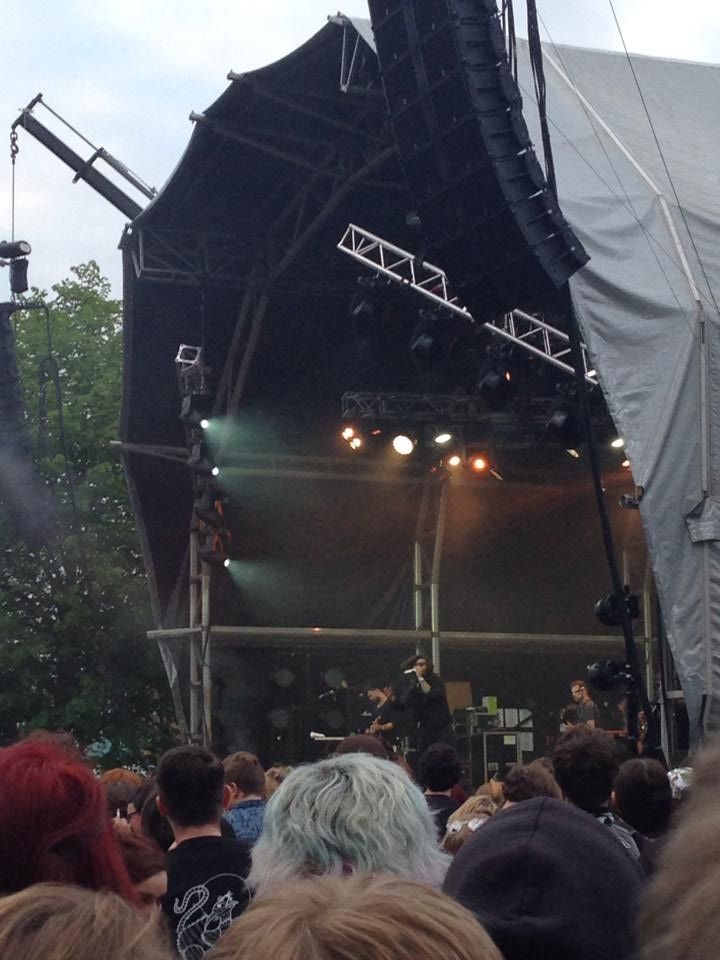 Taking Back Sunday
We finished the evening off by going to see You Me At Six. I had not seen this band in years, I was a huge fan in my younger years. The band played a great set. Unfortunately it did have to be stopped for what seemed like ages due to someone becoming ill at the front of the crowd, which caused people to walk away. But when they started again, it was still brilliant. They mostly played their older songs which is what I wanted, as I know all the lyrics, and my friend and I were jumping around like crazy. Definitely the highlight of the whole festival.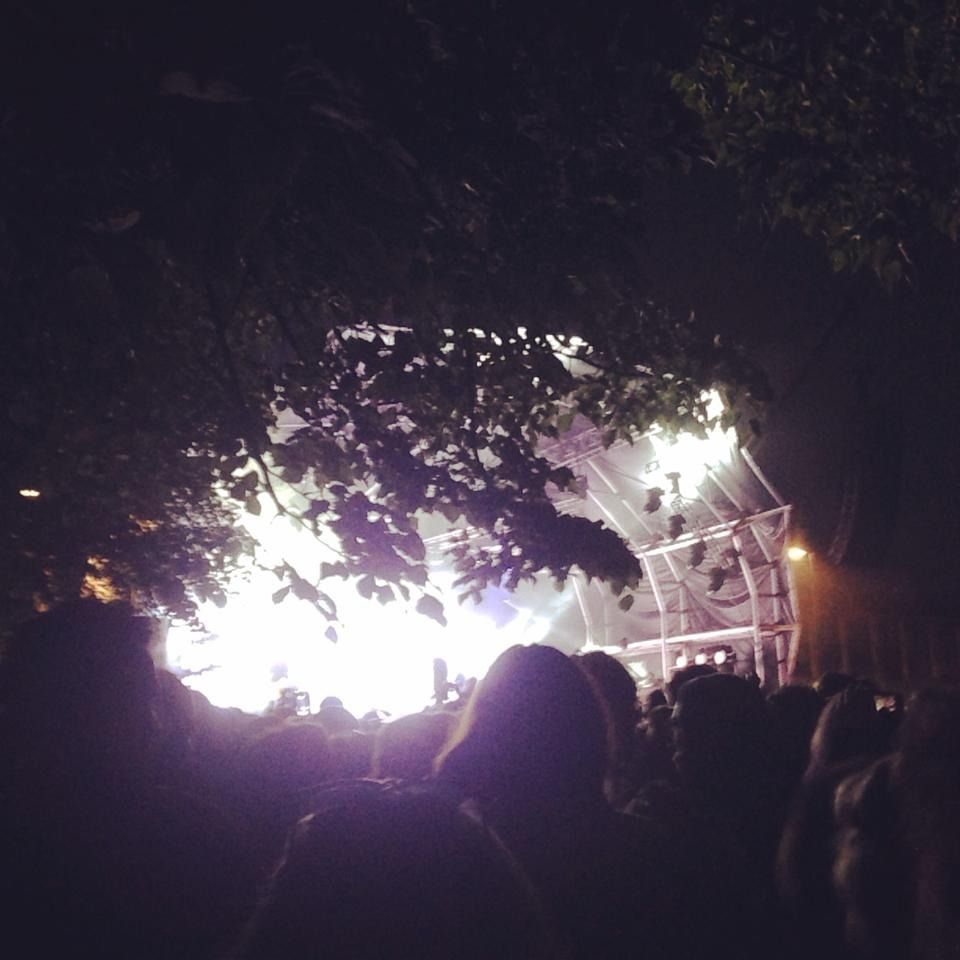 You Me At Six
I was surprised to see how the festival had grown since I was last there a few years ago. There were more, and bigger, stages. But there were also more crowds. Many, many crowds. In my opinion, they had let far too many people in for such a small venue. We also had tickets for the after party, which I was excited about. But we never got to go in. After the festival finished was wandered about for a bit, went to the toilet, then decided to join the queue to get in to the after party. But the queue was so long, it would have taken us hours to get in. I think people must have started queuing before the bands finished. This was also disappointing. Why sell so many tickets for the after party when all those people won't get in. Anyway, we decided that we had, had a great time at the festival and couldn't be bothered queuing, so we went home.
My map fell out of my pocket.
All in all, overlooking the disappointment at the end, it was a great day.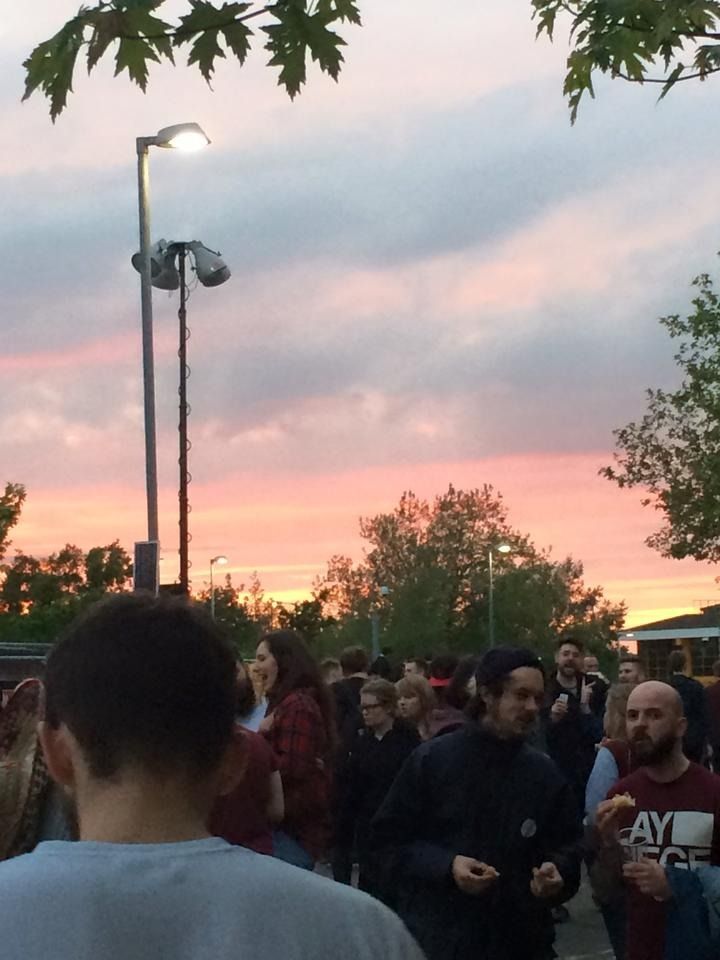 Have you been to any good festivals recently?