It's fast approaching my favourite time of year...
The first hint of sun and my brain goes into wellies, mud and music mode. I love a good festival and wish I could go to all of them! There's a festival out there for everyone whatever music you like, whether you like mud or not and whether you can bare the camping or not.
Download Festival
Download Festival is the best UK festival I have ever been to. I have been to Download a couple of times with different groups of people, and even worked there one year, and have enjoyed myself every single time. This year the festival runs from 10th to 12th June and I'm not going, but wish I was. It's a cracking line up. With bands like Black Sabbath, Iron Maiden, Megadeth, Atreyu, Architects and Billy Talent, what's not to love?! If you wanted to go for just one day then my favourite day is the Friday with Ramstein, Killswitch Engage, All Time Low, Alien Ant Farm and Twin Atlantic playing. I would buy a festival weekend ticket just for Rammstein, they are massively epic and put on a great show.
If you choose to camp at the festival you can do so for three or five nights. Whichever you choose I suggest you get there super early. Whenever I have been to the festival I have done 5 nights and thought I left home early enough but others got there earlier and we were left with the worst camping space ever. I also suggest that you bring warm clothing. Very warm clothing. Download festival isn't known for having the nicest weather. It can get very wet, very windy and very cold. That being said, I promise I am not trying to put you off, the Download crowd is one of the best. At other festivals you can get a lot of idiots, you don't tend to get that at Download. There's just a cool crowd of people wanting to have a good time at an awesome festival. The line-up usually hosts a good range of rock bands and if you enjoy that sort of music then Donnington Park is a great place to go.
Slam Dunk Festival
Slam Dunk is a day festival held in three different locations. I have only ever been to the Hatfield festival, it seems to get bigger and the line-up gets better each year. This year the Hatfield festival is on the 30th May and unfortunately I cannot go as I will be working, I am SO gutted because I love Slam Dunk festival!! You can also go to Leeds Slam Dunk on 28th May or Birmingham Slam Dunk on 29th May. The line up is so good, it includes Panic! At The Disco, Of Mice & Men, Yellowcard, Shikari Sound System, Young Guns, The King Blues, and... wait for it.... SPUNGE! Remember that band?!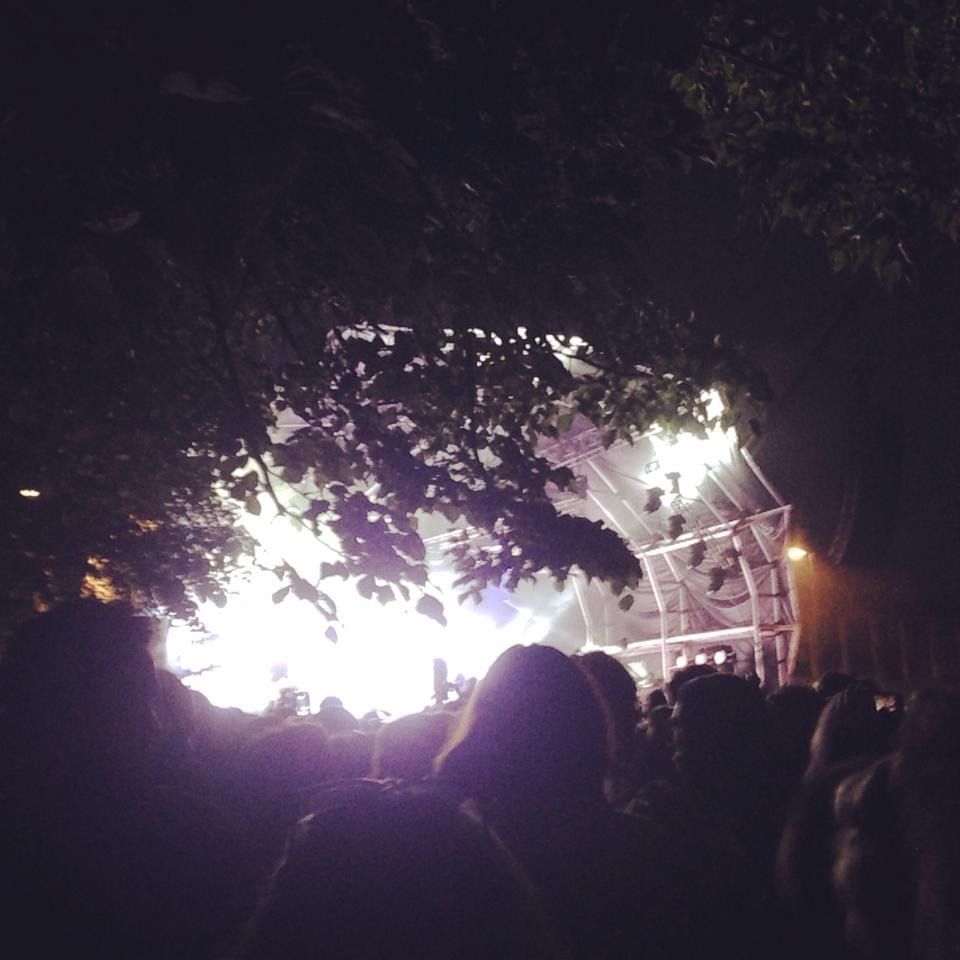 I like Slam Dunk festival because it gives me a chance to check out the lesser known bands that I haven't heard of or wouldn't usually listen to. I love discovering new bands. It's just one day too so you don't have to worry about camping. There are stages inside and outside so if the weather is bad you can check out the bands indoors, or if you want to brave the rain or if the weather is nicer you can go to the outside stages. The only gripe I have about Slam Dunk, and I'm commenting on the Hatfield location as I haven't been to the others, is that the festival seems to get bigger and busier each year. However they don't seem to have expanded the space to accommodate the amount of people. So when a band ends and you want to go and check out another band or go to the toilet or whatever, you are stuck shuffling along in a massive crowd. I know that's what you generally get at festivals but it seemed especially bad at 2015's Hatfield Slam Dunk, let's hope they have sorted it this year. Slam Dunk festival tends to have a younger crowd, a lot of what looked like under 18's, but it's not a problem. The crowd is great and just out to have fun. I totally recommend going to Slam Dunk if you like a day time festival and want to check out bands you may not have heard of before. However I do not recommend getting a ticket to the after party. As much fun as it sounds, I had a ticket to the after party last year and didn't get in because it was too full, even though I had already paid for a ticket!
Electric D

aisy Carnival (EDC)
I have a ticket for EDC this year and have never been before but it looks like SO MUCH FUN! It is a day festival held in Milton Keynes on the 9th July hosting the likes of Avicii, Axwell & Ingrosso, Marin Garrix, Oliver Heldens, Pendulum, Sigma and Eric Prydz. The pictures look incredible and I hope this festival is as much fun as it looks! I can't wait.
Reading Festival
Or Leeds. I go to Reading Festival most years (plus worked there one year) and it's gotten to the point where I'm about 10 years older than the average age there (or so it feels like it) and it makes me wonder if I should stop going. However the line up is just so good each year, it caters for many different music tastes, and it's great fun with a good group of friends.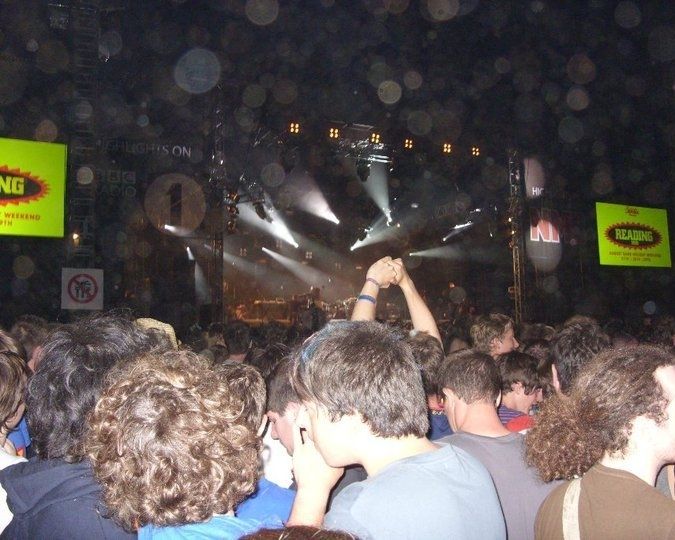 This year we have Red Hot Chili Peppers which sold it to me straight away, I didn't care who else was playing. As well as the Chili's the line up includes Foals, Chvrches, Biffy Clyro, Fall Out Boy, Five Finger Death Punch, Disclosure, Crystal Castles and Eagles of Death Metal. You can purchase day tickets, weekend camping, or early entry. I usually get the early entry which means camping from the Wednesday for 5 nights. That way you can get a good camping spot and chill out for a day before the music starts. As much as I love Reading Festival the crowd can get rowdy, and immature and annoying. Then there are the 16 year olds trying to sell you drugs you've never heard of (don't do drugs people). So I can understand that Reading Festival isn't everyone's cup of tea. However it's my cup of tea. It's the one thing I do every August bank holiday and it's so much fun!
If mud and shivering in your tent at night aren't your sort of thing, then there are plenty of festivals abroad that you could check out. I went to Benicàssim one year and it was SO MUCH FUN! It was so different to the traditional British Festival. I had a Villcamp ticket for this Spanish festival which allowed me to camp for one week in a shaded area. This ticket was a bit pricier than the general admission ticket but was worth every penny. Tents and Spain in July just do not mix well.
Benicàssim differs from traditional English festivals as the music starts in the evening and continues until about 6am. You then have the rest of the day to sunbathe/sleep/recover. But do not expect too much sleeping if you choose to camp. There are also many hotels nearby so if camping isn't your thing, then there are other options. However for me, a festival isn't a festival without the camping. I'm not going to lie, the tents get sweaty and they become unbearably hot. You go in the shower (which is freezing) and as soon as you step out you are sweating straight away. But I would do it all over again because this festival was epicly good!
This year the line up includes Muse, Bloc Party, Disclosure, Jamie XX, The Vaccines, Catfish and The Bottlemen, The Maccabees, Young Fathers and Major Lazer. Then there are also the random Spanish bands which are fun to check out.
A ticket for Benicàssim is so much cheaper than the average big British festival ticket price. Of course you have the travel costs to think about, and then you might want to go somewhere else in Spain before or after the festival (we went to Barcelona). However in my opinion it's very good value and if you love a festival then you definitely need to experience a festival like this at some point in your life!
Volunteering
If the festival you want to attend is out of your budget then why not work at a festival instead?! There are many companies and charities than you can work with at a festival. In the past I have volunteered with Oxfam at both Reading and Download festivals. I was required to do three eight hour shifts which could be at any time over a 5 day period during the festival weekend. When I wasn't stewarding I was free to do whatever I wanted and could check out the bands. This is a great way to see some of you favourite bands for free whilst helping out a charity (plus you get nicer camping areas and free food depending on the charity/company).
Writing this has gotten me even more excited for festivals now!! Are you going to any festivals this year?