On Christmas Day, my family never have the traditional Christmas pudding. My Mum always makes a lovely, scrumptious pudding for us and it is different every year. This year, I said it is my go. I said that I would make a cheesecake. Having never made a cheesecake before, I got searching for recipes. I decided that I wanted to make a Baileys, white chocolate and raspberry cheesecake.
I must have looked at about 7 different recipes to get ideas, then incorporated them into my own.
Cheesecake
225g digestive biscuits
112g unsalted butter, plus extra for greasing
675g cream cheese
75g creme fraiche
400g white chocolate
7 tablespoons Baileys
2 teaspoons vanilla extract
Springform tin
Raspberries for decoration
Raspberry Coulis
200g raspberries
Half tablespoon icing sugar
Method
Preheat the oven to 180C. Grease the tin. Place the biscuits in a plastic bag and bash with a rolling pin to make fine crumbs. Or, if you don't have a rolling pin like me, use a potato masher (I recommend the rolling pin option).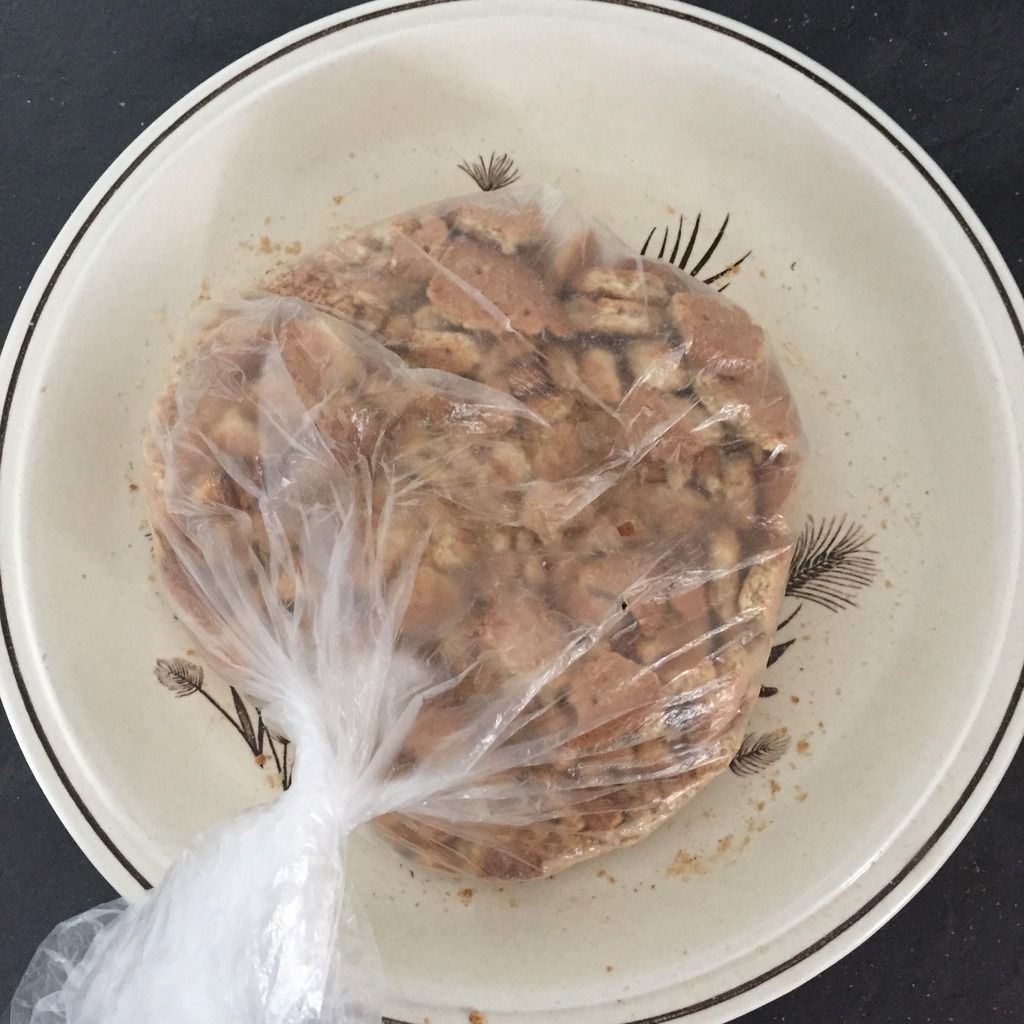 Melt the butter and add the biscuit crumbs, stir to combine. Place in the base of the cake tin and spread in an even layer. Then flatten using a potato masher. Bake in the oven for 10 minutes until golden, then remove and leave to cool.
For the raspberry coulis, tip the raspberries and icing sugar into a frying pan and heat until the raspberries start to break down. Transfer to a food processor and blend until smooth.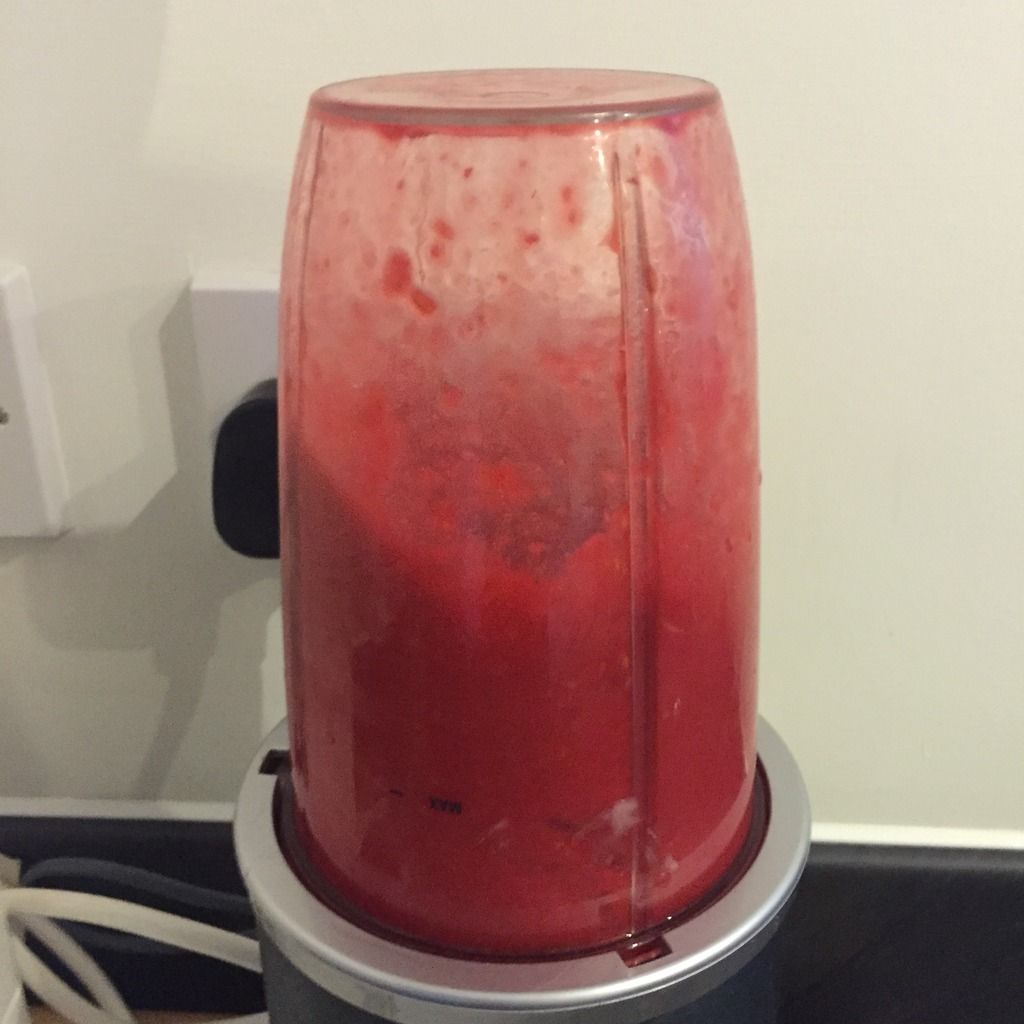 Spread the coulis evenly over the biscuit crumb base and place in the fridge whilst the cheesecake topping is prepared. Leave a few teaspoons of coulis to the side.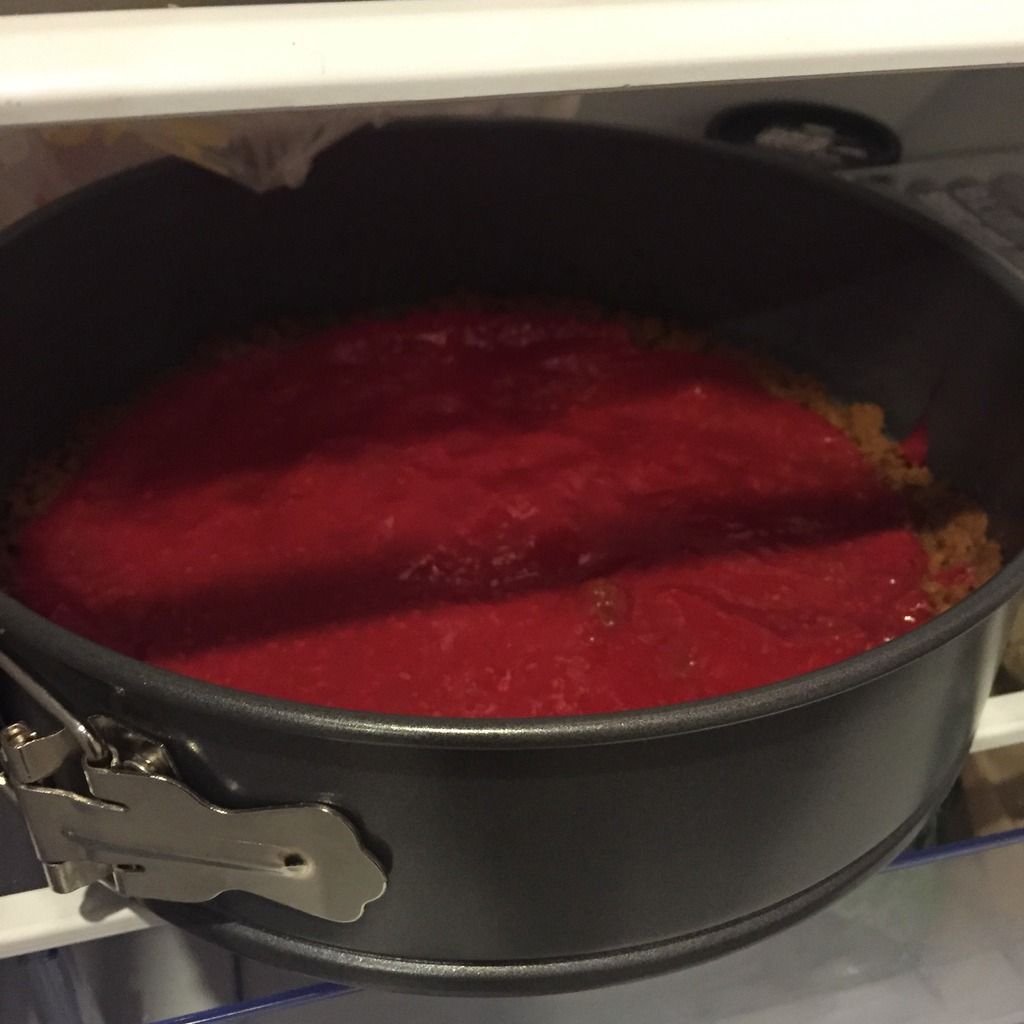 Melt the chocolate and then add in the Baileys, use an electric mixer until the mixture is smooth. With a spoon fold in the cream cheese, vanilla extract and
creme fraiche. It is at this point that I am unable to say how much Baileys I added in. The recipes said to add 5 tablespoons, which I did. But I couldn't taste the Baileys, so I added another one, and then I started pouring from the bottle. Oops. Let's hope it's not too overpowering when we come to eat it.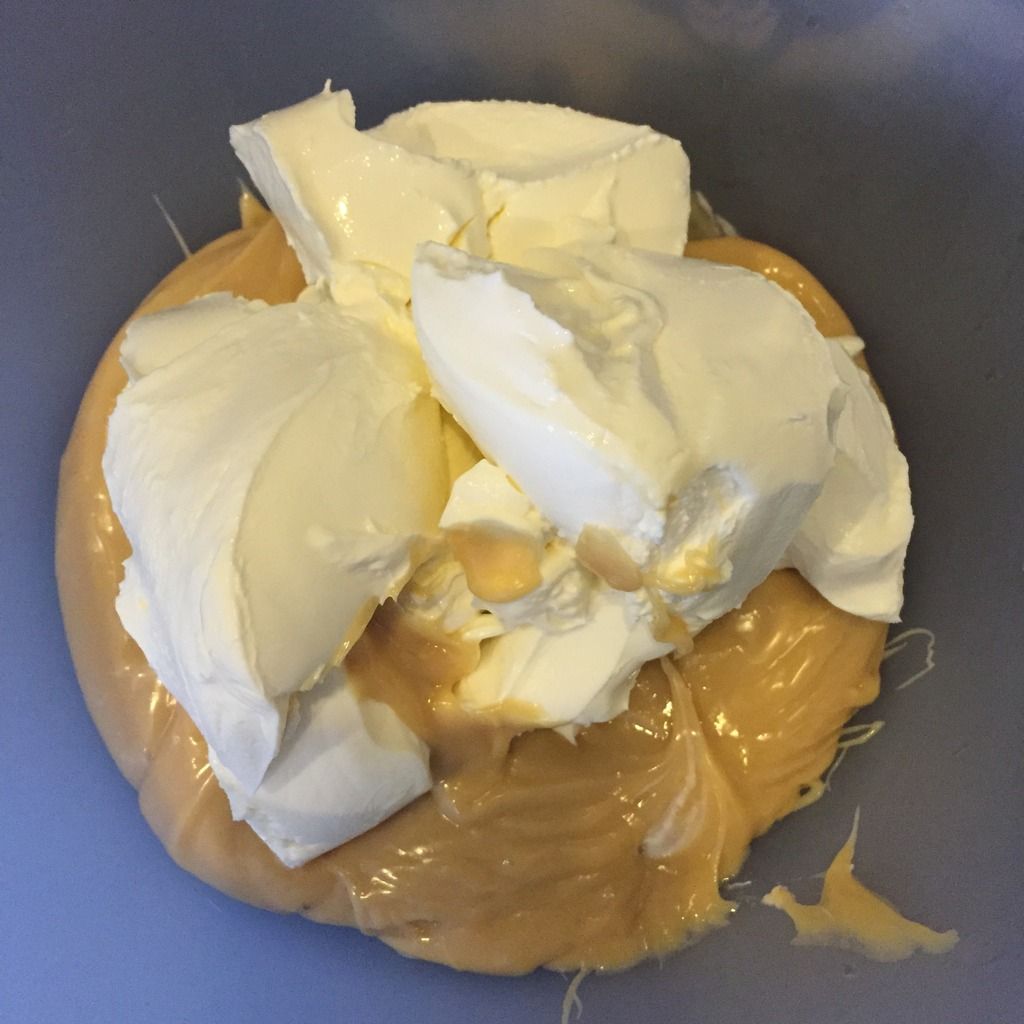 Pour mixture over the base and raspberry coulis. You can now begin to decorate the cheesecake. Place a drop of coulis on the surface of the cheese mixture, then with something sharp, make a swirl. Then repeat all over. Wash and dry the raspberries, and dot over the cheesecake.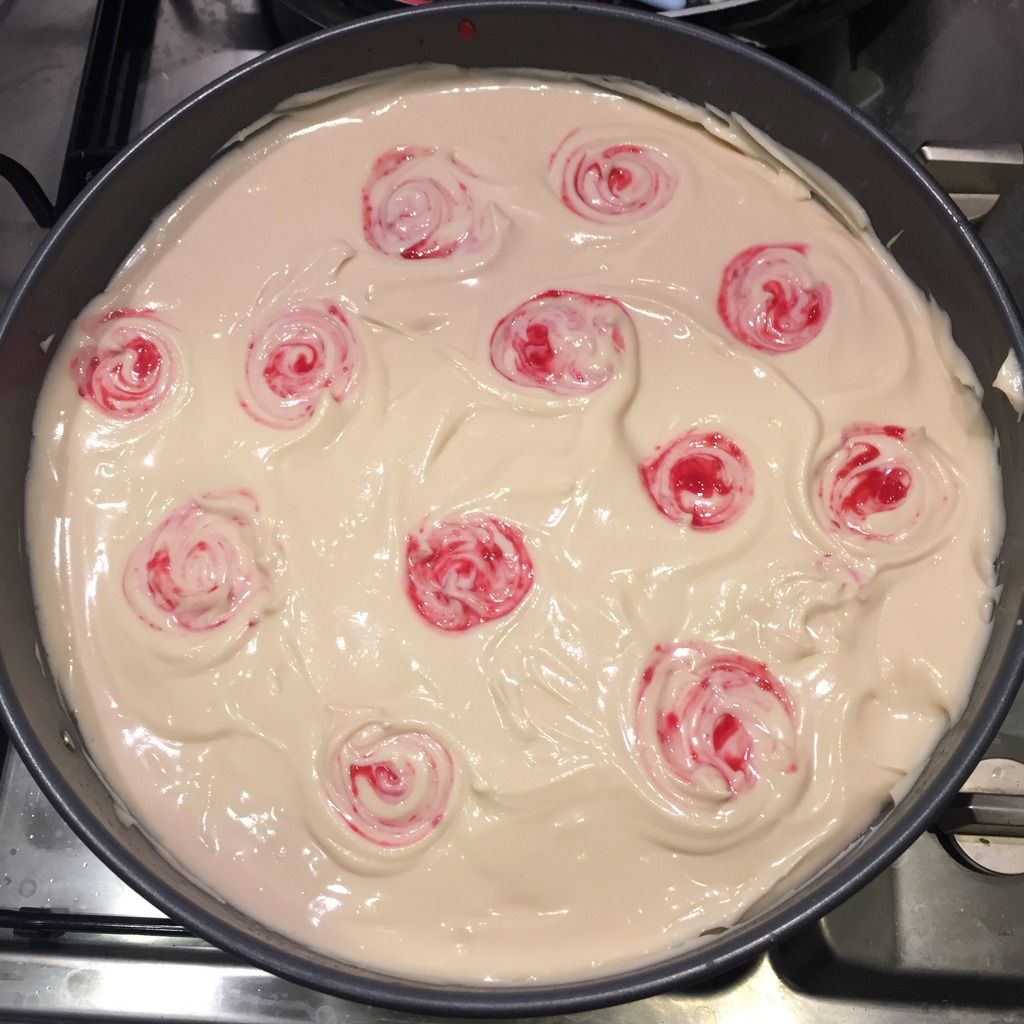 Place in the fridge to set. There we have it!! Maria's white chocolate, Baileys and raspberry cheesecake!! I feel like this is a heart attack in a tin, but hey, it's Christmas.
What is your favourite cheesecake flavour?